Unique Custom Made Engagement Rings: 'Custom Initials'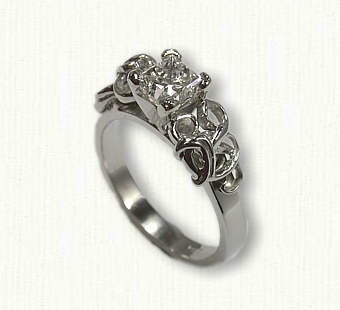 ---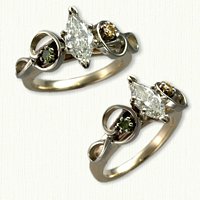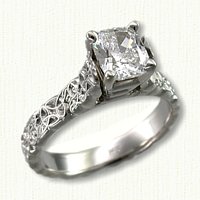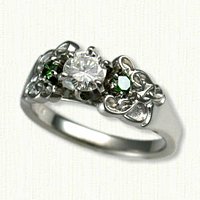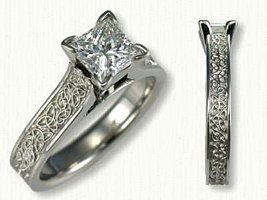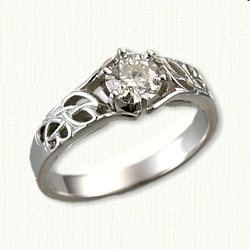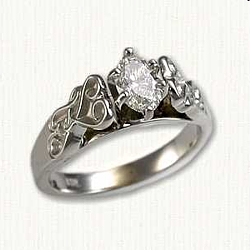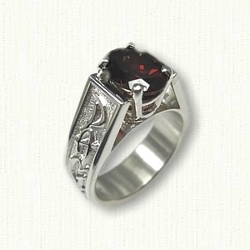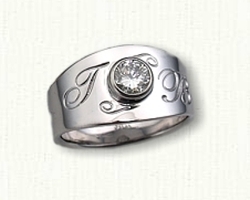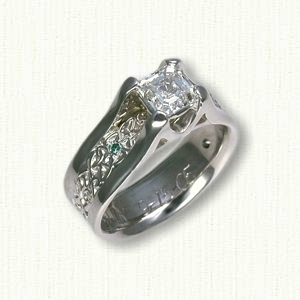 Description: The 'Custom Initials' is a Medium Bridged Mounting. This tapered mounting is available in 14kt, 18kt, and platinum with prices starting at $700 (custom graphic fee applies). Please call 1-888-727-8266 for sketches and pricing. Optional finishes for 14kt and 18kt include 18kt yellow gold electroplate and white rhodium which are at an additional fee. Visit our Available Diamonds and Gemstones page to view photos of in stock stones.

Notes:
Recommended center stone sizes run from .50ct to 1.0ct.
Recommended stones include diamond, ruby and sapphire as these are the most durable.
The appearance of your ring may be slightly different depending on finger size and choice of center stone. Note how some rings have more vertical sides and others have the sides curved in toward the stones.